40,000+ Students
Each year, KidWind programming impacts thousands of K-12 students nationwide
33 KidWind Challenges
KidWind Challenges are growing 40% a year!
For over 15 years, KidWind has been a leader in renewable energy education and the delivery of STEM education. KidWind's standards-based educational tools explore the science and technology of wind, solar, and other forms of renewable energy and their impact on the environment.
Through KidWind's extensive training network, teacher trainings, and student wind turbine design competitions, KidWind brings hands-on applications of its materials to teachers and students worldwide. KidWind has been a major partner of the WInd for Schools program for the past 10 years, helping WAC bring wind energy education to 1000s of K-12 classrooms. KidWind also has strong partnerships with and a variety of respected educational professionals.
We are excited to work with REpowering Schools to bring focus to our efforts and mobilize the wind and solar industries to collectively invest in K-12 education in an organized and strategic fashion.
Through one-day workshops and week-long educator academies, we train thousands of educators each year about how to better understand and integrate wind energy into the classroom.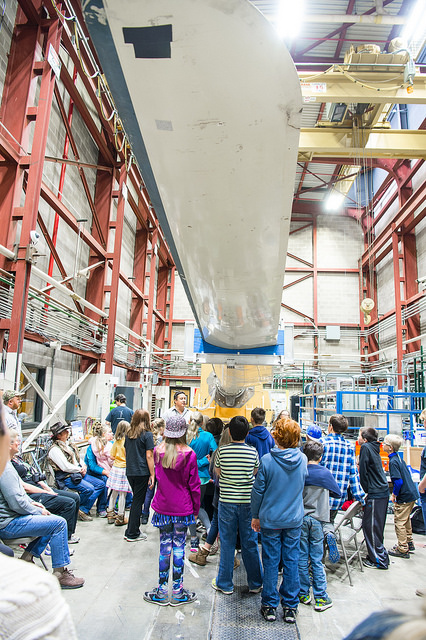 The KidWind Challenge seeks to engage students in the opportunities and challenges of a wind-powered society. Student teams participating in the Challenge construct a wind turbine that they test in a wind tunnel, document and present the process by which they researched and constructed the turbine, understand the consequences of how we generate and consume energy, and engage in a variety of instant challenges to gauge their on-the-spot engineering and problem-solving skills.
We continue to develop new materials for teacher with our partners at REcharge Labs, Vernier, and WhiteBox Learning. The most exciting new product we are working on is the Power Grid Kit.